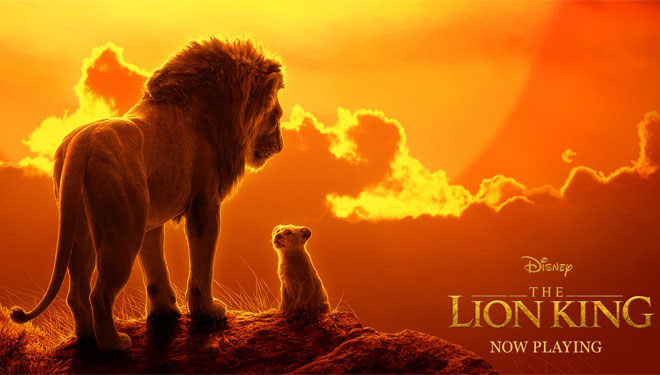 TIMESMALANG, JAKARTA – The Lion King dominate the Disney movie by standing tall on top American box office movie this week. The movie scored the biggest domestic launch ever for a PG film, and the ninth-biggest for any movie.
The Lion King opened to a record-breaking $185 million at the American box office over the weekend and make it into biggest movie debuted in July.
This make the movie became the second biggest debut after the Avengers: Endgame. But it has become the first in terms of Disney remakes movies.
Here are the top 10 list of box office taken from 19-21 Juli 2019:
(-) The Lion King (2019) - $185,000,000
(1) Spider-Man: Far from Home - $21,000,000
(2) Toy Story 4 - $14,600,000
(3) Crawl - $6,000,000
(5) Yesterday - $5,100,000
(4) Stuber - $4,000,000
(6) Aladdin (2019) - $3,800,000
(7) Annabelle Comes Home - $2,660,000
(8) Midsommar - $1,599,155
(9) The Secret Life of Pets 2 - $1,530,000
These top 10 Box Office Movie lists is based on average studio approximation. The number in the bracket shows their position last week where 'The Lion King' wasn't on top 10.
Baca Berita Peristiwa dan Politik terbaru di Indonesia dan luar negeri lainnya hanya di TIMES Indonesia.