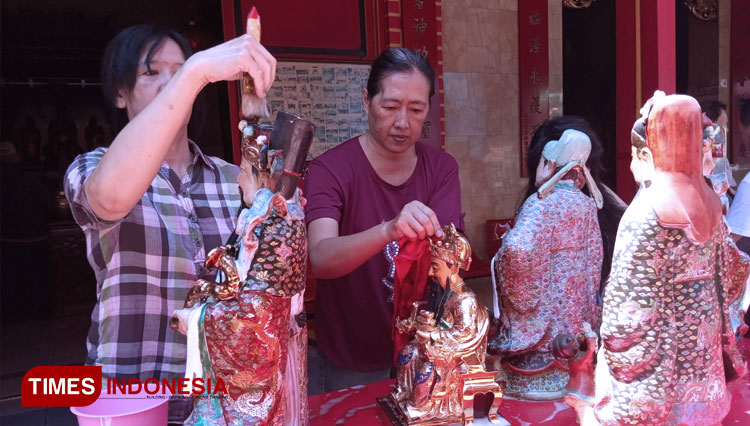 TIMESMALANG, MALANG – Chinese New Year is on it's way. As to prepare themselves for the upcoming new year, the Chinese did some preparation such as cleaning their temple and house. As what the Chinese of Malang did in En Ang Kiong temple.
The Chinese tradition of celebrating the New Year began more than 4,000 years ago, and has evolved into a holiday that includes a combination of rituals from Buddhism, Daoism and Confucianism.
This celebration is also well known as Spring Festival since it is celebrated by Chinese communities throughout the world at the end of winter.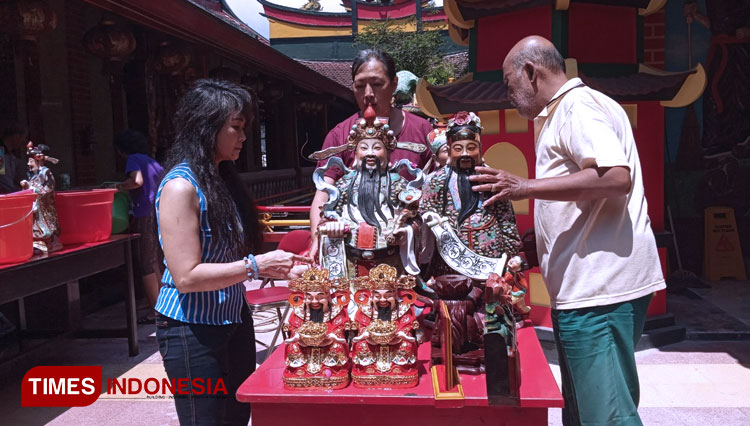 Towards this event, the Chinese community of Malang has started to clean the En Ang Kiong Temple (the biggest temple in Malang) for this event.
"Prior to this, we have had certain praying ceremonial to deliver the God and Goddess to the heaven, so we could clean all the statue," the En Ang Kiong temple PR, Bonsu Anton said on Sunday (19/1/2020).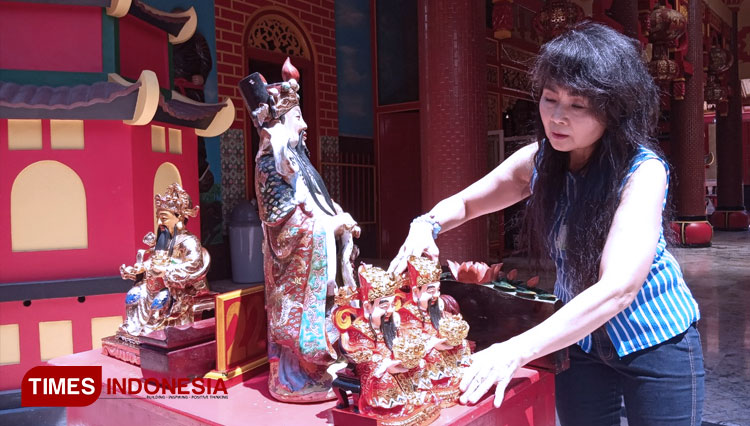 Still according to him, the community will hold another praying ceremonial after the statue being cleaned to welcome the Gods and Goddess return.
"We willingly to volunteer ourselves to come here and help one to each other to clean the temple. It's a good deed in order to welcome the upcoming new year," Herman, a local Chinese community said while cleaning some statue at En Ang Kiong Temple of Malang. (*)
Baca Berita Peristiwa dan Politik terbaru di Indonesia dan luar negeri lainnya hanya di TIMES Indonesia.